The Ultimate Healthy Eating Goal Planner
How many times have you made the commitment to eating healthier, only to throw in the towel the first time you eat out?
How many different Google searches have you done, and blog posts have you pinned on how to cook healthier and eat healthier?
The thing is, there is unlimited information out there on healthy eating. But, with no solid plan, you go all-in, trying your damndest to follow every bit of advice you've gathered, only to go back to your old routine when a curve ball is thrown that you weren't prepared to handle.
With no clearly defined goal that goes deeper than, "I want to eat healthier", you lose motivation with the first temptation.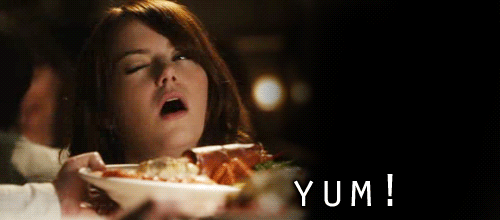 The Ultimate Healthy Eating Goal Planner not only guides you in creating your goal, but gives you the tools to make healthy eating a habit, not a phase.
?‍♀️Can you effectively write a SMART goal?
?‍♀️Do you have a backup plan drafted for common healthy eating derailments?
?‍♀️Can you quickly scan any restaurant menu and pinpoint the actually healthier options?
?‍♀️Do you have any way to tangibly track your progress?
If you are shaky on any of these, The Ultimate Healthy Eating Goal Planner will help you make actual change!
✔️Craft a SMART goal and get clear on what you really want to change
✔️Have a backup plan in place for healthy eating roadblocks
✔️Be able to decode any restaurant menu and order healthy when dining out
✔️Make a weekly super simple meal plan 
The Ultimate Healthy Eating Goal Planner