Simply Healthy Weeknight Dinners
Do you know what's for dinner tonight? 
Be honest, did I just stress you out by bringing it up?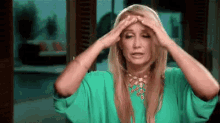 I actually enjoy cooking, but the planning piece isn't nearly as fun.
This is why I did the recipe vetting, weekly meal planning, and grocery list writing for you.
And, it's all in one place!
Each recipe is a tasty balance of complex carbs, healthy fats, and lean protein from real foods.
But, most importantly, no recipe has more than 5 ingredients.
The Simply Healthy Weeknight Dinners meal plan includes:
✔️4 Weeks of healthy 5-ingredient dinner recipes (20 recipes total)
✔️Weekly grocery lists
✔️Blank meal plans to fill in the recipes that work for your family that week